I hope everyone is ok out there.
[
gma.yahoo.com
]
Three reported tornadoes tore through southeastern Michigan Thursday, destroying 13 homes and leaving 105 houses significantly damaged, while downing power lines, sparking fires and flooding streets in Dexter, Mich.
Sheriff's spokesman Derrick Jackson said there were no reports of serious injuries or fatalities.
A tornado touchdown was reported in Dexter and the surrounding area northwest of Ann Arbor, Michigan Thursday night, according to Marc Breckenridge, director of Emergency Management for Washtenaw County. The National Weather Service said a "significant'' tornado touched down in Washtenaw County at about 5:15 p.m., and there were over 200 reports of severe weather Thursday from Tennessee through Michigan.
[
edition.cnn.com
]
7 injured in Kentucky roof collapse; tornado strikes Michigan
By the CNN Wire Staff
March 16, 2012 -- Updated 1323 GMT (2123 HKT)
(CNN) -- Seven people were injured Thursday when heavy rains caused a partial roof collapse at a Barbourville, Kentucky, business, officials said.
Initial reports from the scene were that the drainage system at Tru-Seal Manufacturing was clogged and caused water to pool on the roof, causing a partial collapse, said Kentucky Emergency Management spokesman Buddy Rogers.
Three people were taken to a hospital with non-life-threatening injuries, Rogers said. Several others walked over to the hospital on their own with minor injuries, he said.
---
"Stay Hungry Stay Foolish"
"There are only two mantras yummm and yuk "
"There is a fine line between a rut and a groove"
"When all the trees have been cut down, when all the animals have been hunted,
when all the waters are polluted, when all the air is unsafe to breathe, only then
will you discover you cannot eat money."
~ Cree Prophecy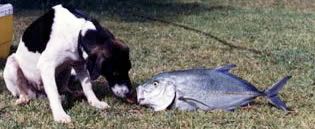 Edited 1 time(s). Last edit at 03/16/2012 08:30AM by haikuman.