My forum bracket is dead for sure but I have 4 more at ncaa.com.
One of them is looking pretty good *(:>*
My Entries
ENTRY OVERALL POINTS OVERALL RANK OVERALL PERCENTILE
Mugwumps 45 163,124 61
MauiAirForce 55 17,857 96
Lameduck 47 127,691 70
Lameduck 2 48 109,946 74
I also have a couple more Tourney Pickem brackets
Lameduck 2
Group: WackyPapio 1
1 47 32 of 52 Complete 71st
MauiMugwumps
Group: MauiMugwumps
1 47 31 of 52 Complete 71st
Hard to find the sweetest bracket this year *(:>*
---
"Stay Hungry Stay Foolish"
"There are only two mantras yummm and yuk "
"There is a fine line between a rut and a groove"
"I got to that part and I knew there was going to be some weapons grade stupid to follow"Lux Interior
"When all the trees have been cut down, when all the animals have been hunted,
when all the waters are polluted, when all the air is unsafe to breathe, only then
will you discover you cannot eat money."
~ Cree Prophecy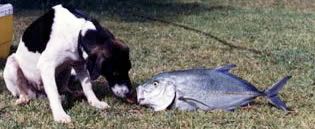 Edited 1 time(s). Last edit at 03/23/2012 01:12AM by haikuman.