[
news.yahoo.com
]
Meteorites found in Calif. along path of fireball
By SCOTT SONNER | Associated Press – 2 hrs 2 mins ago
RENO, Nev. (AP) — Robert Ward has been hunting and collecting meteorites for more than 20 years, so he knew he'd found something special in the Sierra foothills along the path of a flaming fireball that shook parts of Northern California and Nevada with a sonic boom over the weekend.
And scientists have confirmed his suspicions: it's one of the more primitive types of space rocks out there, dating to the early formation of the solar system 4 to 5 billion years ago.
"It was just, needless to say, a thrilling moment," Ward of Prescott, Ariz., told The Associated Press in a telephone interview Wednesday as he walked through an old cemetery in search of more meteorites about 35 miles northeast of Sacramento.
He found the first piece on Tuesday along a road between a baseball field and park on the edge of Lotus near Coloma, where James W. Marshall first discovered gold in California, at Sutter's Mill in 1848.
Ward, who has found meteorites in every continent but Antarctica and goes by "AstroBob" on his website, said he "instantly knew" it was a rare meteorite known as "CM" — carbonaceous chondrite — based in part on the "fusion crusts from atmospheric entry" on one side of the rock.
---
"Stay Hungry Stay Foolish"
"There are only two mantras yummm and yuk "
"There is a fine line between a rut and a groove"
"The quality of Congress is not strained. It droppeth like a fetid cow patty from a bovine cloaca." cbelt
"I got to that part and I knew there was going to be some weapons grade stupid to follow"Lux Interior
"When all the trees have been cut down, when all the animals have been hunted,
when all the waters are polluted, when all the air is unsafe to breathe, only then
will you discover you cannot eat money."
~ Cree Prophecy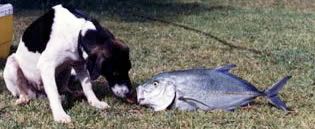 Edited 1 time(s). Last edit at 04/26/2012 01:30PM by haikuman.