This may also indicate how some forum members find there way home
after a night/weekend in the big city. Names have been with held to protect the innocent *(:>*
[
www.bbc.co.uk
]
27 April 2012 Last updated at 10:42 GMT
By Jason Palmer
Science and technology reporter, BBC News
Researchers have spotted a group of 53 cells within pigeons' brains that respond to the direction and strength of the Earth's magnetic field.
The question of how birds navigate using - among other signals - magnetic fields is the subject of much debate.
These new "GPS neurons" seem to show how magnetic information is represented in birds' brains.
However, the study reported by Science leaves open the question of how they actually sense the magnetic field.
David Dickman of the Baylor College of Medicine in the US set up an experiment in which pigeons were held in place, while the magnetic field around them was varied in its strength and direction.
---
"Stay Hungry Stay Foolish"
"There are only two mantras yummm and yuk "
"There is a fine line between a rut and a groove"
"I got to that part and I knew there was going to be some weapons grade stupid to follow"Lux Interior
"When all the trees have been cut down, when all the animals have been hunted,
when all the waters are polluted, when all the air is unsafe to breathe, only then
will you discover you cannot eat money."
~ Cree Prophecy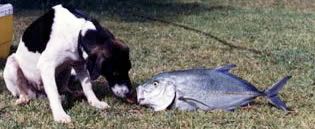 Edited 1 time(s). Last edit at 04/27/2012 12:53PM by haikuman.