Pretty amazing stuff . . .
[
www.bbc.co.uk
]
By Robin Banerji
BBC World Service
The largest exhibition of Leonardo da Vinci's drawings of the human body goes on display in the Queen's Gallery at Buckingham Palace this week. So how accurate were they?
During his lifetime, Leonardo made thousands of pages of notes and drawings on the human body.
He wanted to understand how the body was composed and how it worked. But at his death in 1519, his great treatise on the body was incomplete and his scientific papers were unpublished.
Based on what survives, clinical anatomists believe that Leonardo's anatomical work was hundreds of years ahead of its time, and in some respects it can still help us understand the body today.
So how do these drawings, sketched more than 500 years ago, compare to what digital imaging technology can tell us today?
---
"Stay Hungry Stay Foolish"
Steve Jobs
"There are only two mantras yum and yuk mine is yum "
Bernard Mickey Wrangle<>Tom Robbins<> "Still Life With Woodpecker"
"There is a fine line between a rut and a groove"
G.D. Kittredge III
"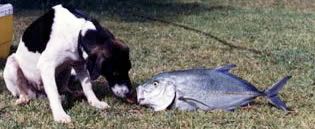 Edited 1 time(s). Last edit at 05/01/2012 09:26AM by haikuman.