Perhaps the aid is finally getting to more people I am not sure I could confirm this
at this time. I also found it interesting they are not naming the Barangay's they have
delivered aid to and the ones they have not delivered aid too.
I found this article rife with vagueness to be honest/imho
[
www.philstar.com
]
"E. Samar gets help
He also said Eastern Samar was getting much-needed help but admitted rehabilitation and rebuilding may take time.
Earlier, Eastern Samar Rep. Ben Evardone lamented that his province had ceased to exist after being battered by Yolanda.
Carandang, who was back in Tacloban City yesterday after visiting Guiuan in Eastern Samar, said the town was not hit by storm surges and that the real impact of Yolanda was most evident in the towns south of the provincial capital Borongan.
According to Carandang, the local government of Guiuan remained fully functional and was assisting the national government in relief efforts.
"Guiuan itself serves as a hub from which relief goods are sourced for affected towns in Eastern Samar," Carandang said, noting that relief efforts in the area were well-organized and well-coordinated.
Carandang said relief and rescue teams were provided the necessary resources for their operations.
"Funds for these are provided by the national government, while the local government unit handles operations, and foreign groups and missions handle logistics. For example, the US Marines are serving as a logistical support contingent, while missions from France provide medical services," Carandang said.
"Power, telecommunications and fuel scarcity are among the concerns confronted by Guiuan," he said, adding that he would communicate with both telecommunications companies Smart and Globe to ensure their improved and uninterrupted service."
He said they opened a route – Catbalogan to Borongan – so that fuel and relief goods could be transported easily.
Of the 24 towns in Eastern Samar, nine remained largely inaccessible.
Update:
[
news.yahoo.com
]
Aid missions boost US troops' image, readiness
"ABOARD THE USS GEORGE WASHINGTON (AP) — As soon as Navy pilot Matthew Stafford puts his helicopter down in the village of Borongan, he is rushed by dozens of local men who form a line to unload the supplies and water he has flown in from the mothership, the USS George Washington aircraft carrier. Children swarm him as he breaks out a box of sweets.
On the Philippine islands of Leyte and Samar that were shattered by Typhoon Haiyan, there is no doubt about it: the U.S. military has been a godsend. "It is awesome to see this," says one grateful villager. "They are saving us."
But while U.S. military support can be critical when disasters like Haiyan strike, staging massive humanitarian relief missions for allies in need isn't just about being a good neighbor. They can be a strategic and publicity goldmine for U.S. troops whose presence in Asia isn't always portrayed in such a favorable light — and a powerful warning to countries that aren't on board.
"These disasters are not unique only to the Philippines. It will send a signal to all of Southeast Asia, to Asia, that the U.S. is serious about its presence here," said Philippine political analyst Ramon Casiple. "It's easy to translate this capability for disaster handling into handling warfare. This is the new orientation of the task forces."
---
"Stay Hungry Stay Foolish"
Steve Jobs
"There are only two mantras yum and yuk mine is yum "
Bernard Mickey Wrangle<>Tom Robbins<> "Still Life With Woodpecker"
"There is a fine line between a rut and a groove"
G.D. Kittredge III
"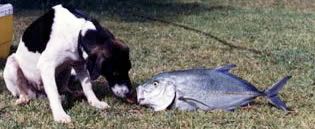 Edited 1 time(s). Last edit at 11/17/2013 03:53AM by haikuman.