I do a lot of product reviews of various gadgets and gizmos for new companies from China and I need to figure out a good system for organizing the correspondence between the company and myself. I need some sort of way to organize the emails of who contacted me (marketing rep) from what company, along with their corresponding product(s). I want it to be as simple as possible - meaning no spreadsheets, etc. I'd like to be able to do it within an email app somehow or an email app paired with some sort of organization app. What's happening now is I just flag the emails that invite me to test a product which becomes confusing when I have a bunch of emails flagged and I need to find the email about testing a company's new drone to tell them that my review is ready, etc. Maybe trying to organize everything inside an email app is not the best way?
So, I need a mobile app that will let me keep track of when I was contacted, by whom (email address) and for which product basically AND be able to mark it completed/in progress, etc. Am I making sense? Anyway, any helpful ideas appreciated.
---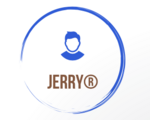 Edited 1 time(s). Last edit at 01/09/2018 05:51AM by Jerry®.