I have an Echo Spot connected to my Denon receiver via RCA to stereo mini plug. Plug goes out of the Spot and into an input on the stereo. Therefore, the Echo makes no sound unless the stereo is on.
So i tell the Echo to play something and switch the receiver to the input for the Echo. I can tell that the Echo is playing b/c the lyrics are displayed. But I get no sound. I verify the correct input is selected. It is. But no sound. So then I rotate the input knob on the receiver one step to the next input and rotate it back and voila! Sound! So wtf is that all about?
I figured I'd ask b/c i just don't know where else to ask. Also, yesterday my brother told me the same sort of thing happens to him. He plays Netflix on his smart TV which is piped through his receiver via the ARC input. But no sound. He then switches inputs from Netflix to Amazon Prime, then back to Netflix and he has sound.
I realize they aren't exactly the same situation but it seems like the stereo is just lagging when it should be getting sound. Or it's not registering the audio at first. Or something.
---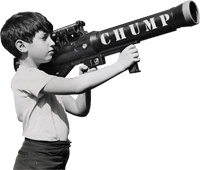 __________________________________
Never underestimate the predictability of stupidity