Maybe its weird but I have two users on my laptop. One is my work user that I use for 8+ hours per day at my "9-5" job. The other user is my home user that I use, well, when I'm home...sometimes. Mostly to keep the small amount of freelance that I still do separate and also to maintain my different email accounts. But one thing that I don't mind bleeding from one to the other is my contacts. I have contacts on my phone (for calls and messages), I have contacts on my work user and contacts for my home user. I also have google contacts.
But for whatever reason, even though I supposedly have everything "synced", NOTHING is synced. At some point, I started with a similar grouping but it's branched off from there in each account. I get a message from someone on my phone and it shows up as "Jenny". But on my Mac it shows up as "867-5309". I have to add it to my contacts to get the name to show up. But my contacts on my phone are syncing with the contacts on my Mac. Right? All my devices are logged into the same Apple account so the contacts in my iCloud account should be synced right? Not.
So what am I doing wrong? I feel like I need to export them from all my devices and services. Create a unified list in Excel or something and then re-import them all. But that seems like something that "syncing" SHOULD be doing.
---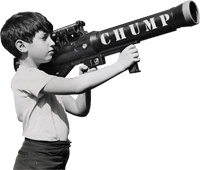 __________________________________
Never underestimate the predictability of stupidity
Edited 1 time(s). Last edit at 07/19/2020 06:27AM by bazookaman.