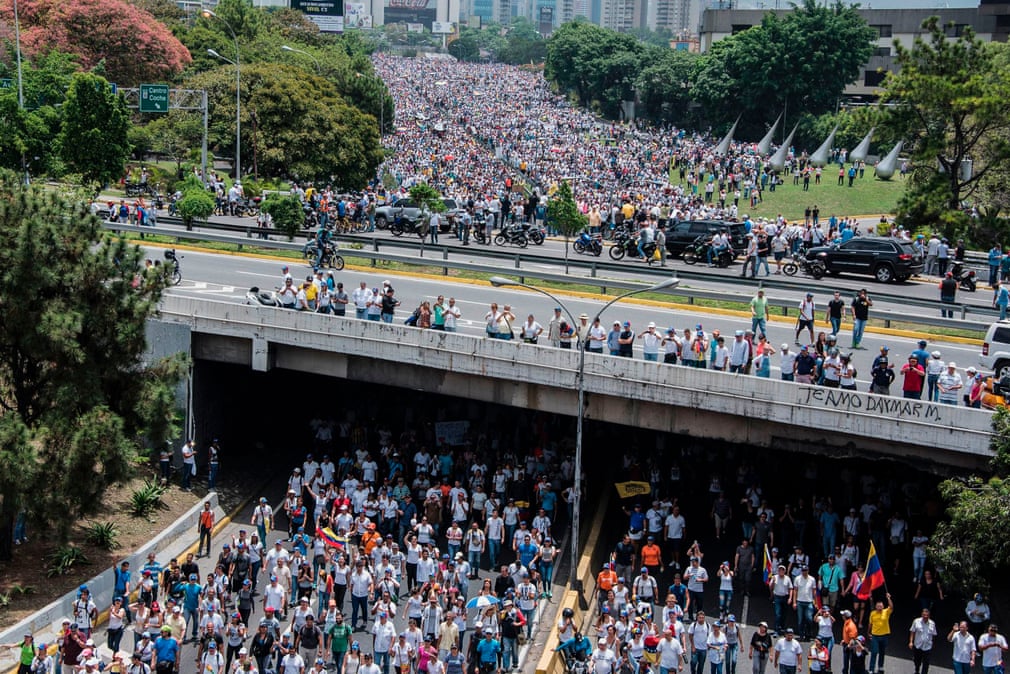 Oops, it's Maduro.
Mr Maduro said the state of emergency was needed to combat foreign aggression, which he blamed for Venezuela's problems.
And here you thought it was Trump. Well they are reading out of the same small-time dictator manual. So save this one for later.
And he said military exercises would take place next weekend to counter "foreign threats".
There are severe shortages of food, medicines and basic goods which Mr Maduro argues are due to business leaders and the US waging an economic war against his government.