One mystery of Yasser Arafat's life seemed unsolved at the time of his death: How much money did he have, and where is it? In the mid-1990s, Arafat controlled a financial empire worth at least $3 billion. By the time of his death, he was down to his last $1 billion, according to Israeli intelligence estimates. Palestinian leaders believe his widow Suha would like to make off with what is left of his cash, a suspicion deepened by her charges last week that Arafat's successors were "trying to bury [him] alive."
[
content.time.com
]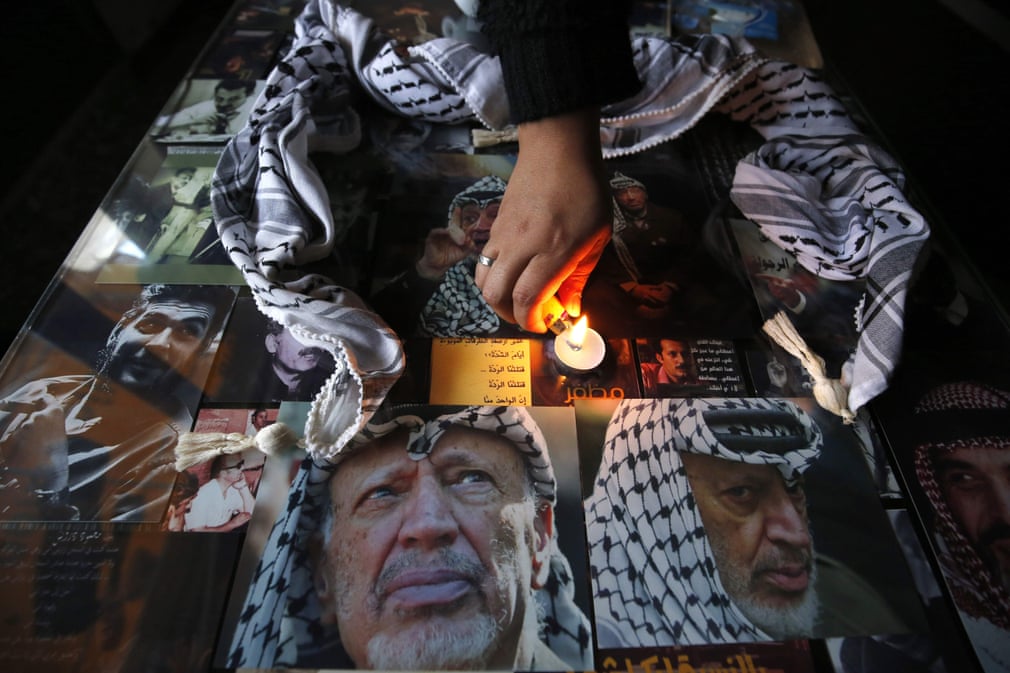 Ramallah, West Bank-
A Palestinian woman lights a candle next to portraits of the late leader Yasser Arafat at the start of commemorations marking the anniversary of his death
*
Lighting a candle for the crook who looted his Palestinian victims for $3 BILLION. Another potential Trump voter...
*
Never forget the hero who twice walked away from peace with Israel because he was rightfully afraid his own honchos would kill him.
(He was probably poisoned by one of his 'allies')
From
November 12, 2016: Another seldomly elected 'President' claims to reveal all, which, of course, he didn't.
GAZA (Reuters) -
Days after the 12th anniversary of the death of Yasser Arafat, Palestinian leaders descended into new recriminations over who may have been involved in the demise of the former president.
Coming two weeks before a meeting that is expected to overhaul the leadership of Fatah, the party of Arafat and President Mahmoud Abbas, the accusations underscore a growing animosity that threatens the movement's stability.

Speaking at a memorial on Thursday in the West Bank city of Ramallah, Abbas said he knew who was behind Arafat's death and that an investigating panel would soon reveal its findings. "The result will come out in the nearest time possible and you will be surprised to know who did it," Abbas said. Although he stopped short of naming suspects, Abbas's comments were widely seen as referring to his main political rival - Mohammad Dahlan, a former Fatah security chief. Dahlan, a fierce Abbas critic who lives in self-imposed exile in the United Arab Emirates, took to Facebook on Saturday to point the finger at Abbas. "He (Abbas) is not qualified to make accusations and he personally is in the circle of accusation and the sole beneficiary of Abu Ammar disappearance," Dahlan wrote, referring to Arafat by his nickname.
Edited 2 time(s). Last edit at 11/09/2017 01:53PM by Steve G..