Trump's Phony Singapore Farce Continues.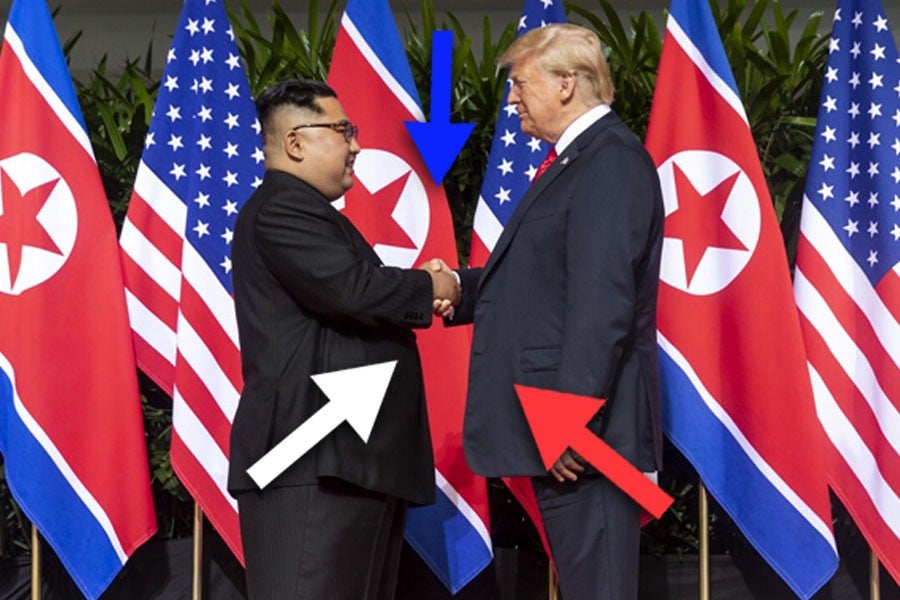 as both celebrate slimming down to 239lbs.
Satellite images reveal North Korea upgrading unidentified missile base: report
[
thehill.com
]
North Korea has significantly expanded a key long-range missile base within the country, CNN reported Wednesday, citing new satellite images it obtained.
The satellite images apparently show that the Yeongjeo-dong missile base and a nearby site remain active and the North Koreans have continued to update them.
U.S. intelligence agencies and analysts have long known about the base at Yeongjeo-dong, but the images reveal construction on a new facility seven miles away, a site that has not previously been made public, CNN reported.
"Satellite images show that the base remains active. Moreover, in the past year North Korea has significantly expanded a nearby facility that appears to be another missile base," according to a report from the Middlebury Institute of International Studies at Monterey reported by the outlet.
The images also indicate that as of August, North Korea continues to build a large underground facility that was started last year.
President Trump and North Korean leader Kim Jong Un agreed to a framework for denuclearization in June during their historic summit in Singapore, a deal which also included unspecified American security assurances.