Chanel Rion of OAN. Let's roll the tape.
She's actually there only at the invitation of Trump and crew. The press association removed her from the briefing rotation because she refused to comply with the press corps social distancing rules.
So now the White House grants her access and she stands, literally, at the back of the room, lobbing softball and coordinated questions to the podium.
Trump fawns over her lavishly, and they've become so blatant with their patty cake, BFF act that towards the end of a recent briefing Chanel lobbed a fat, slow one to press secretary Kayleigh McEnany and McEnany 'spontaneously' responded with a
prepared slide presentation.
She then abruptly ended abruptly and beat it out of the room so she could have the last word. The clip linked in the OP's post is the beginning of
that little dance
.
Courtland Sykes, her fiancé, is a political wannabe cut straight from the Trump cloth. A 2017
St. Louis Post Dispatch piece
on him quotes him thusly,
"... Sykes responded to the question: "Do you favor women's rights?"

"Chanel (Rion), my fiancee, has given me orders to favor these rights, so I'd better," he said. "But Chanel knows that my obedience comes with a small price that she loves to pay anyway — I want to come home to a home-cooked dinner at six every night, one that she fixes.

"It's exactly the kind of family dinner that I expect one day my future daughters will learn to make after they too become traditional homemakers and family wives — think Norman Rockwell here — and Gloria Steinham (sic) be damned.""
If there's even a scintilla of truth in a recent
Daily Mail
(caveat emptor x 2) background piece on Rion, it explains a whole lot, from pedigree to motivation.
She also fancies herself an illustrator. A couple of examples from
her web site
.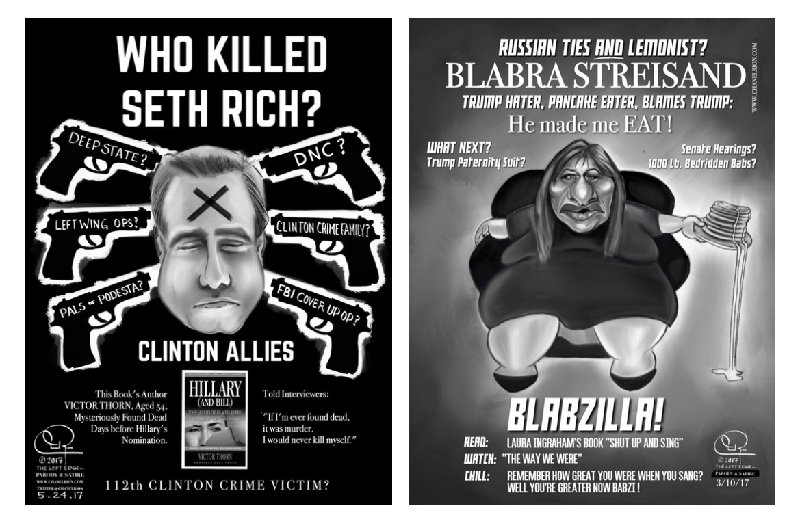 Edited 2 time(s). Last edit at 05/24/2020 10:31PM by Blankity Blank.