Built in 4 port switch blah, blah, blah...
[
www.compusa.com
]
---
Aloha, Ken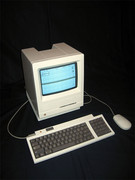 "I have developed significant attachments to several members even though I wouldn't recognize them if I sat next to one on a park bench. I'm often tempted when in an airport to walk around, hollering "The Løpe", to see if anyone other than the Homeland Security people will acknowledge me. " - The Løpe
Edited 1 time(s). Last edit at 07/10/2006 09:06PM by Harbourmaster.