AFAIK you can not load music onto any iPod from a shared library. (of course I could be wrong on this)
The Shuffle is slow to load no matter how fast the computer or USB 2 vs 1 that's just the way it is. I suspect that the flash memory that Apple is using in these is not very speedy!
Your Nostromo is probably knocking your speeds down to 1.1 on that hub.
The flash memory in the shuffle should retain whatever is on it even with no power present, is it possible that you accidentally reset it while plugging it in to charge?
---
Aloha, Ken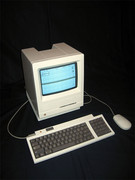 "I have developed significant attachments to several members even though I wouldn't recognize them if I sat next to one on a park bench. I'm often tempted when in an airport to walk around, hollering "The Løpe", to see if anyone other than the Homeland Security people will acknowledge me. " - The Løpe