Welcome to the MR Forum Video Conference Series, where we attempt to give helpful hints on improving how others view you.

The following is based on my training and experience years of pointing lenses at people for money.

Feel free to add information.

These are all suggestions so do what is best for your situation.

You may ask for a refund at any time.
---
Ombligo brought up some good points about color temperature and clothing white balance that I wanted to add to from this thread [
forums.macresource.com
]
All light is not created the same. Different bulbs and light sources can give off different color tones. The image below displays typical Kelvin scale rating for light bulbs. This is not the brightness output of the bulb but the color cast it gives off. Bulbs closer to 1000k tend to be warmer, 10,000k is more blue. Neutral light is about 5,500K.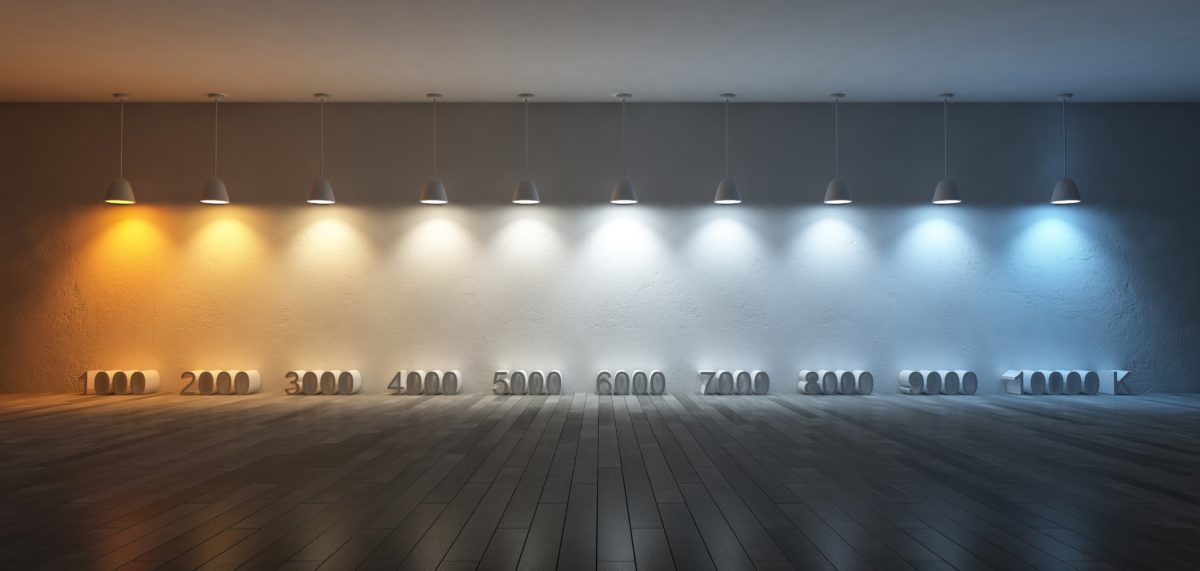 This image above was shot at the White Balance setting of 5500k. I know this because 5500k is the most neutral tone. Notice it is balanced to not have yellow or blue tones. When a camera is presented with a light source, it determined the color temperature to set the white balance. If a light is 3000K and yellowish, the camera will increase the blue in the image to attempt to get to what appears to be neutral 5500K.
White balance is handled by sensors on varying levels. For the most part, once a webcam senses a color temperature in the brightest area of the image, it will stay with that balance. Unless you have a webcam that allows you to set the white balance and exposure, it will all be done automatically. Even with one light source, your webcam may not have the ability to balance out all warmer or blue tones. This is why the Canon SLR and compatible cameras as a webcam is a big deal to me. It essentially allows the user to set all the white balance and exposure on manual and not have to worry about it shifting. Exposure and color balance in automatic can be shifted by the tone of your shirt or a window in the background.
My previous analysis of a typical video conference meeting. There are some clear examples of mixed color lighting sources. You can see in some of the participants with mixed color casts. Some are caused by the monitor's more cool bluish light, some by the color of the room's light source.
[
forums.macresource.com
]
What a subject is wearing can also fool the cameras sensor into a false white balance. It can also alter the exposure. Camera sensors typically expose for light levels based on a mix of what is in the scene. Some sensor patterns weight the exposure on the center of the frame. Some try to expose for white balance and lightness/darkness (exposure) based on facial recognition. Others take a blunt approach and try to amplify the most dominant surface area of the subject or background. Wearing a white shirt may make your exposure on your face a bit darker while a dark shirt may make your face appear brighter. The sensor is trying to guess what you want as the middle of exposure. You can test out your webcam's capabilities when you are not in a video conference and see what combination works for you.
For me, I pick a red or gray. They are kind of in the middle so it won't override the exposure on my face. I current use a MBP or iPad and do not have manual control over my exposure or my white balance. When Canon comes out with Mac compatibility for their SLR, I will use one as a webcam. It will allow me to set exposure, white balance, focus, all manually. I will then use a lens with a shallow aperture so my background is blurred better such as a 50mm 1.8 lens.
There is a lot I didn't cover. If you have specific situations or question, please feel free to ask. If anyone wants to have a screenshot analyzed, you can PM me and make arrangements. I would gladly help forum members optimize their setup.
Hope this helps some of you.
---
Ways to improve web conference image and sound quality. [forums.macresource.com]
Edited 2 time(s). Last edit at 05/27/2020 02:30AM by pRICE cUBE.