This is an earlier model of the Starship (which, itself, is only the upper stage).
Notice the people to the lower left...
It's HUGE. And the first stage Booster (as yet, never stacked with Starship.... probably in a few months) is bigger yet.
It's tough to wrap your head around how BIG they are.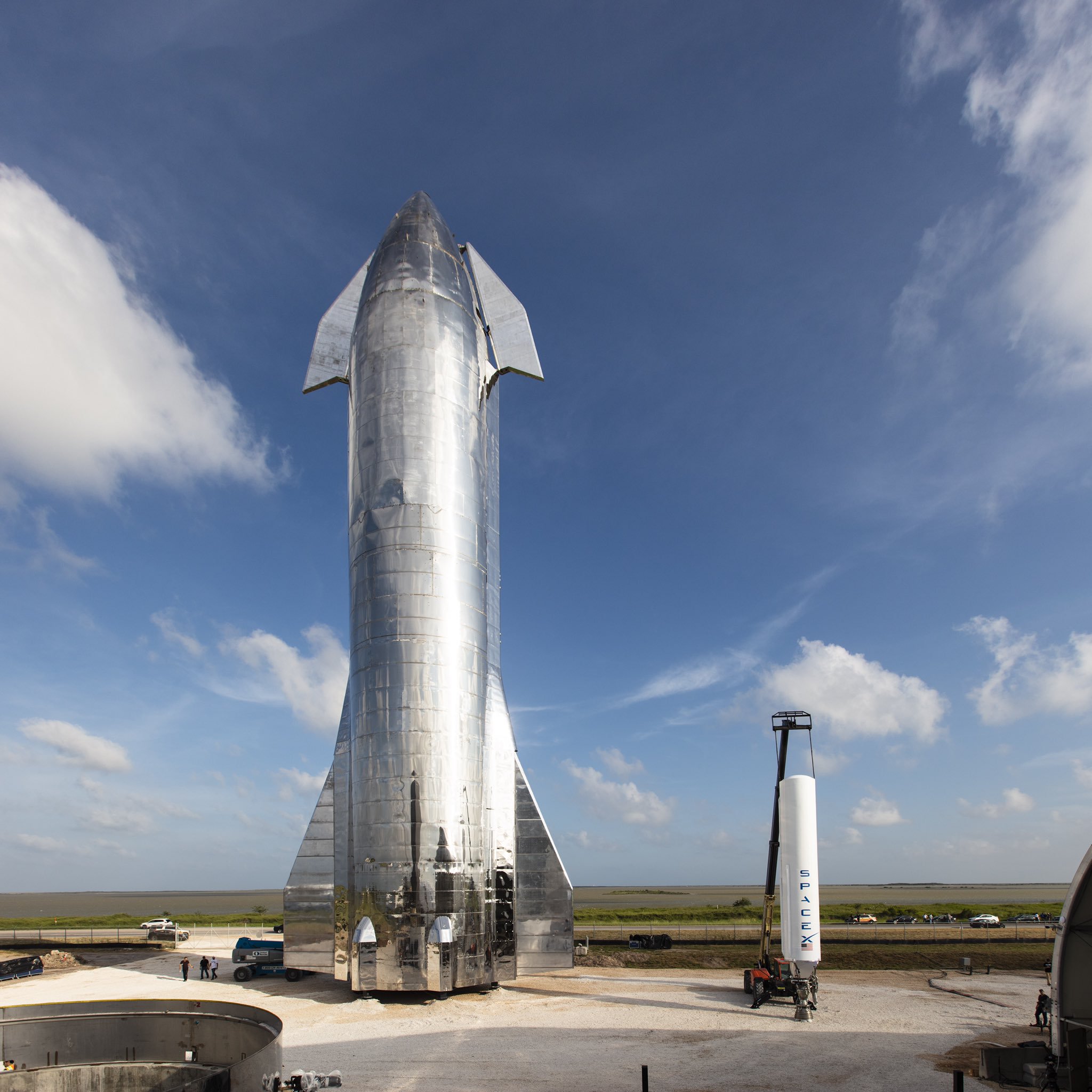 ---
Paul F.
-----
A sword never kills anybody; it is a tool in the killer's hand. - Lucius Annaeus Seneca c. 5 BC - 65 AD
----
Good is the enemy of Excellent. Talent is not necessary for Excellence.
Persistence is necessary for Excellence. And Persistence is a Decision.
--
--
--
Eureka, CA
Edited 1 time(s). Last edit at 05/05/2021 07:59PM by Paul F..