While playing one of the "unlimited" Wordle app games on ye olde tablet earlier,
I was presented w/ the following;
Using a standard starting sequence gave me.....
.
R

A

T

E

S
L I N

G

O
So I think to myself, "Great, oh sh
it
(!) it's gotta be either 'GREET' or 'EGRET'...."
No biofeedback, or other possible info to help discern the solve.
It's truly a real life mental coin flip.
Do I go with the Laguna Beach Greeter...?       or hal's Sacto wetlands' Egrets?
.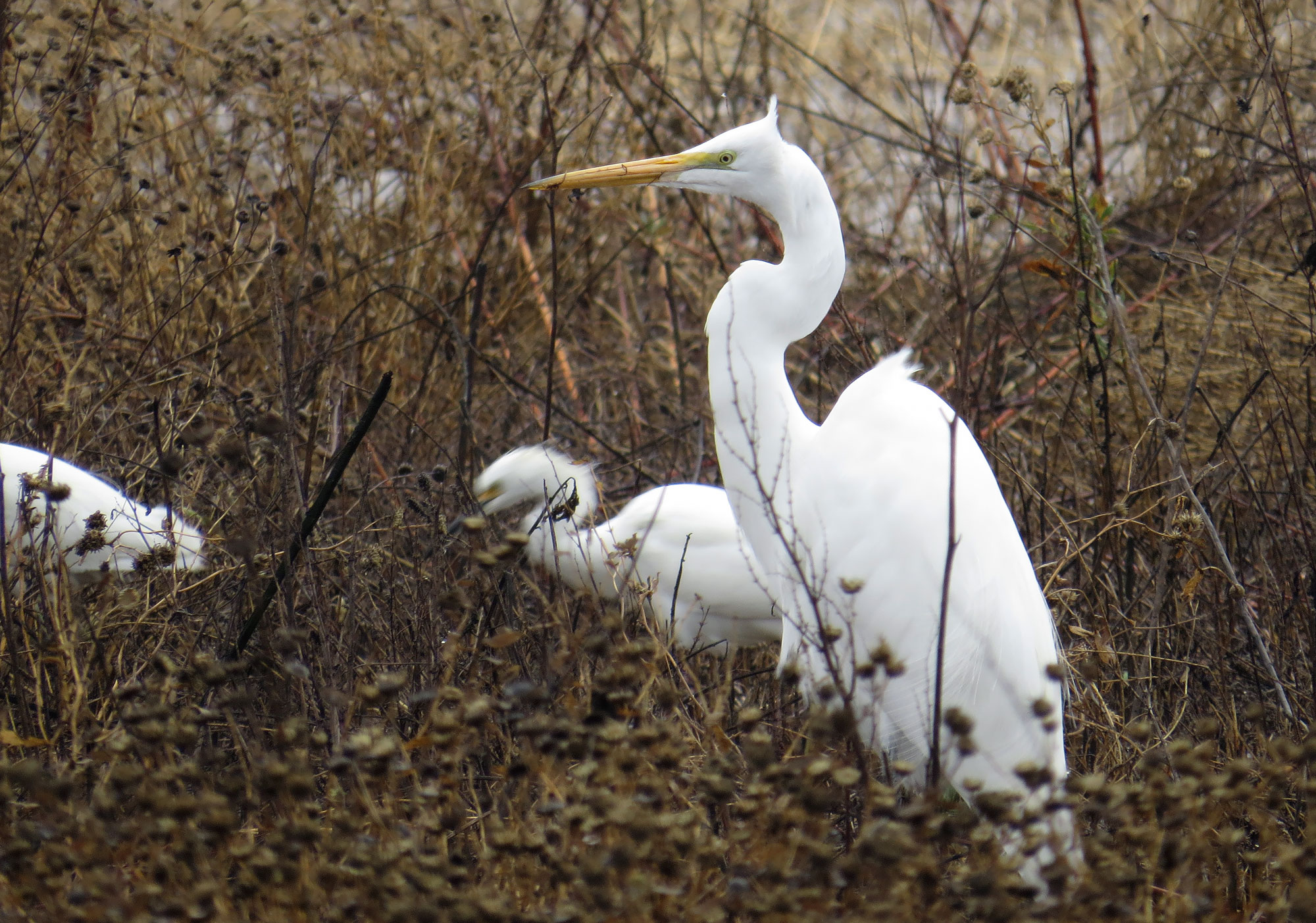 .
Since you know by the title, that the niggling Wordle Gnome bit me, I went with....
R

A

T

E

S
L I N

G

O


G R E

E T




E G R E T
I lost my mental coin toss.
Darn.
Could I have done better?
Yes.
Had I started w/ any one of the "AELST" triplets; SLATE, STALE, or STEAL....
and then followed it w/ the muscle no one likes to pull; GROIN....
What woulda happened?
.
S L A T E
G R O I N
Same 10 letters, just rearranged into 2 different words, that yield similar colored feedback;
same 4 good letters, but this time 0 (none) in the right position....,
but the by sheer luck of the "
G
" being in the first position of its word, that eliminates "GREET" as a possible solve.....
Leaving only "EGRET" for the solution.
No mental coin flip needed.
.
S L A T E
G R O I N


E G R E T
Making it an easy 3 banger.
What does all this mean?
Wordle, like many/most logic based puzzles can often be solved in more than one statistically similar way. By simply moving the same 10 letters around into different positions in two different starting words, the different feedback you get from feeding the puzzle essentially the same information in two (or more) different/random ways, can make all the difference in the speed/ease of the solve. That's why I swap up starting sequences, just to keep it interesting, shake things up a bit, and hopefully catch a lucky solve here and there.
Heck, if y'all invoke a tag team strategy, swapping feedback after each word, you'd be solving Wordles quickly, in shorter order than you ever thought possible. Add a third team member and use "ISLET" and "ORGAN" (or "GROAN") for the same 10 starting letters in two more different words.... though not as statistically robust w/ their lead off vowels, they would have actually been the best choice for the puzzle at issue's solve; in that the "
ET
" in 'ISLET' woulda been green to start with, and the "
R
" from the "RG" in 'ORGAN' would've eliminated 'GREET', which would've essentially forced the "
G
" from the "RG" in 'ORGAN' into only the second character position in the solve's word, spoon feeding you the last four letters, "GRET", of the solve.
(Yes, "GROAN" woulda been just >||< that much more obvious.)
No, I'm not gonna bother ya w/ "NOTES" (or "STONE", or "ONSET") and "GRAIL", or any add'l combos here, so you won't have bother your in-laws to be in your new Wordle Club, but hopefully this will help spark some added joy into your daily Wordle addiction.
.
(In this example, "ONSET" and "GRAIL" woulda been exactly the same a using "ISLET" and "GROAN".)
Seriously, can y'all believe it took all this time to finally get "groin" and "organ", and even a bonus "groan" in the same post here in MRF?
==