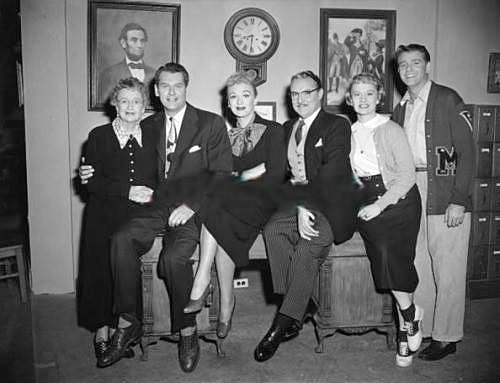 Yup
Connie, Walter, Conklin and Mr. Boynton and the whole gang went from hit radio show to TV 1952-1955.
Our Miss Brooks 1952-1955
Decades TV
This marathon apparently only includes the first 87 episodes out of the entire TV run of 130.
------
not enough for you?
Our Miss Brooks - 174 episodes of the classic Old Time
Radio
comedy
start here in 1948==> [
archive.org
]
This upload contains 174 episodes of the great Old Time Radio comedy, Our Miss Brooks, starring Eve Arden and Gale Gordon. The showed aired on radio from 1948-1957, and on television from 1952-1956. Although nearly 400 radio episodes aired, less than half appear to have survived.