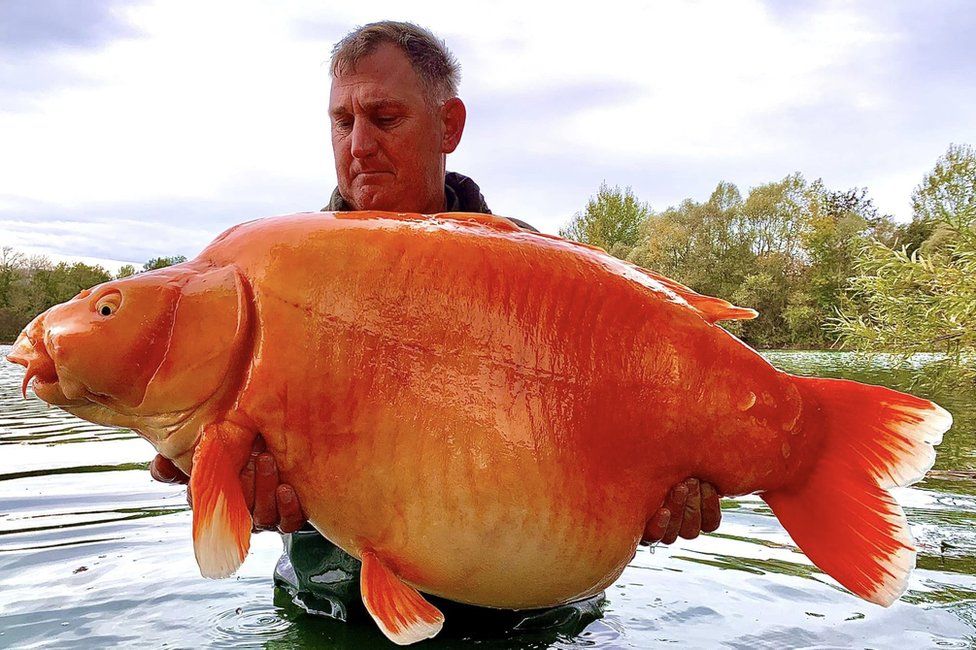 Not your average bowl-sized pet goldfish, the fish known locally as The Carrot is a hybrid of a leather carp and a koi carp and has lived in a French lake for the last 20 years. Angler Andy Hackett battled the fish for 25 minutes before reeling in his catch.
A quick weigh-in before releasing back into the wild showed the fish had grown to 30kg (67 pounds).
[
www.bbc.com
]
---
"No persons are more frequently wrong, than those who will not admit they are wrong." -- François de La Rochefoucauld
"Those who cannot accept the past are condemned to revise it." -- Geo. Mathias
Edited 1 time(s). Last edit at 11/23/2022 12:17PM by Ombligo.