...unfortunately it has to be a PC.
(I know I should mark this OT, but how else could I get anyone to open this thread?)
Need to replace my aging PC here at work - boss finally gave me the OK. (BTW - I do prepress/design for a small printshop.) It's an old IBM PIII 1.2ghz that is way past it's prime. Now, I only use this beast to run Publisher and to process Adobe files that were setup natively on the PC side. READ - it doesn't have to be a powerhouse type of system - think functional with a little zip. Budget will be in the $500-$700 range, don't need a monitor, keyboard, mouse etc. although I know most PC dealers dump this crap on you to jack up the price anyway. Again, this computer is only used about 10-20% during the day compared to my mac.
I don't know much about Windbloze boxes, and need some help recommending the best bang for the buck. Again, this will be primarily for these Apps. (Publisher, Acrobat, Indesign, Illustrator, Word, Excel, Powerpoint.) Just need enough "oomph" to get the files open, make a few adjustments and fire them off to the RIP.
Here are a breakdown of my requirements:
- Must run all Adobe CS apps "decently".
- Would prefer to have a separate video card vs. on-board video
- Must have at least a 1 year warranty
- Would prefer to have separate media for Windows XP, instead of just installed on the hard drive
I was looking at some of the current deals from Dell and came across these:
(Particularly the 5150 and the Optiplex 170L)
[
www1.us.dell.com
]
Can anyone tell me if these would be sufficient, point me to any other deals out there, or perhaps define for me a little better what I "really" should be looking for?
Any help is greatly appreciated.
-TIA-
---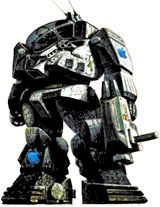 ––––––––––––––––––––––––––––––––––––––––––––––––
MacBook Pro 2.0GHz quad-core Intel i7
IMac 27" 3.4GHz quad-core Intel i7