I'm sitting down right now and having something to eat. stood in line for 2 3/4 hours after walking half mile or so to polling place. Got laughs from the voting staff and cops at the place with " You know, I had brown hair when I got on this line." The voting line easily stretched out over a quarter mile.
Meanwhile.
Put a sign on a clipboard around my neck: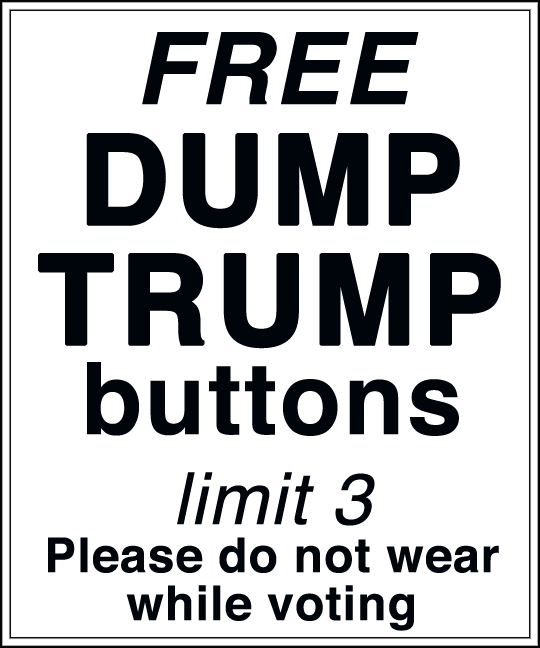 easily gave away about 130
Dump Trump
and
Traitor Trump Must Go
buttons.
Will probably give away the rest of my supply either tomorrow or early this week. Will keep some buttons as souvenirs for self and family.